Usually, hands shape media into a sculpture.
But when Blindaid lead, Scott gave me some metal to make a sculpture from, I thought I'd instead use the medium to shape my hand into a sculpture. 
Blindaid has links with the manager of the Cafe at the Royal Academy.
They want some Blindaid art up on their walls. And Scott, from Blindaid, wants my Examining Hands in the first Blindaid set-up!
Excited? Yes, I am!!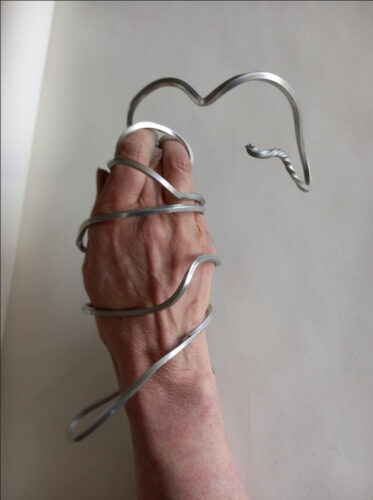 My examining hands used to be a natural, sensual and automatic part of my life.
Now my hands are so much less dexterous than they used to be.
They're inflexible and stiff.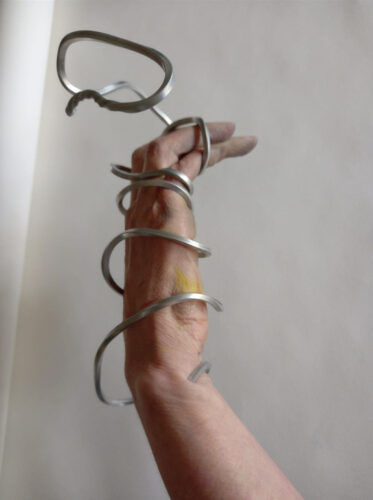 Working with my hands now is as hard work and painful as it is moving metal.
But that doesn't mean me and my hands can't still produce beauty.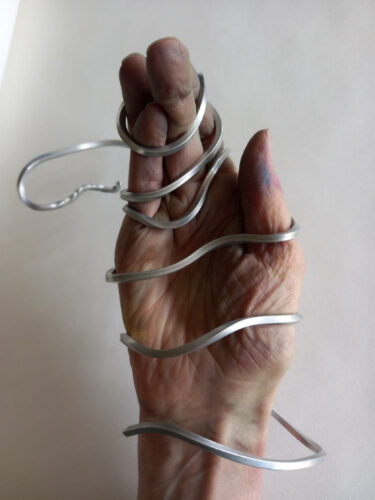 Occasionally, my hands loosen up.
Like I'm only constricted with tight elastic.
I flip flap stretch when this happens.
Preen and Play.



Always though, i go back to being Wired.