Images of the Moon: Inspired by the Holy Quran
This exhibition shows photos of the moon taken – in all directions – out of my small flat / from my balcony. Some have digital drawing and collage overlaid – showing different versions of moon(s).
All of the images are paired with a quote from the Holy Quran.
I'll share a review of these extracts later as part of the exhibition.
There are four sections:
– Windows. My photos are about what I saw FROM my windows. So it seems appropriate to display examples of my moonlets IN the windows of of the Dialogue Hub Cafe. And to share some images of HOW I see, including THROUGH the windows of my eyes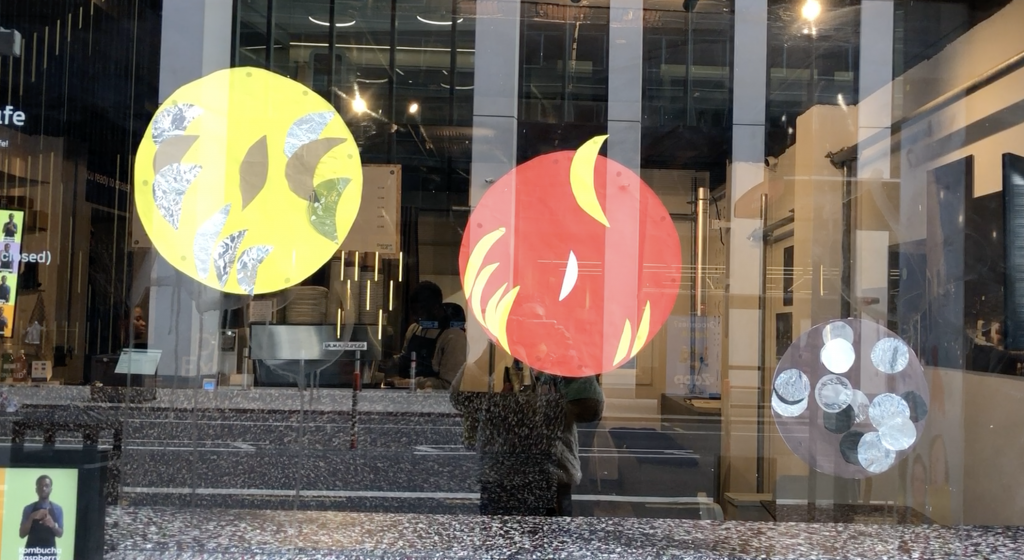 – Showing how the Moon is "in an orbit swimming", linked to but separate from the Sun.
This shows a whole night: from dusk; through moonrise; showing moon positions through the night; progressing until dawn and sunrise.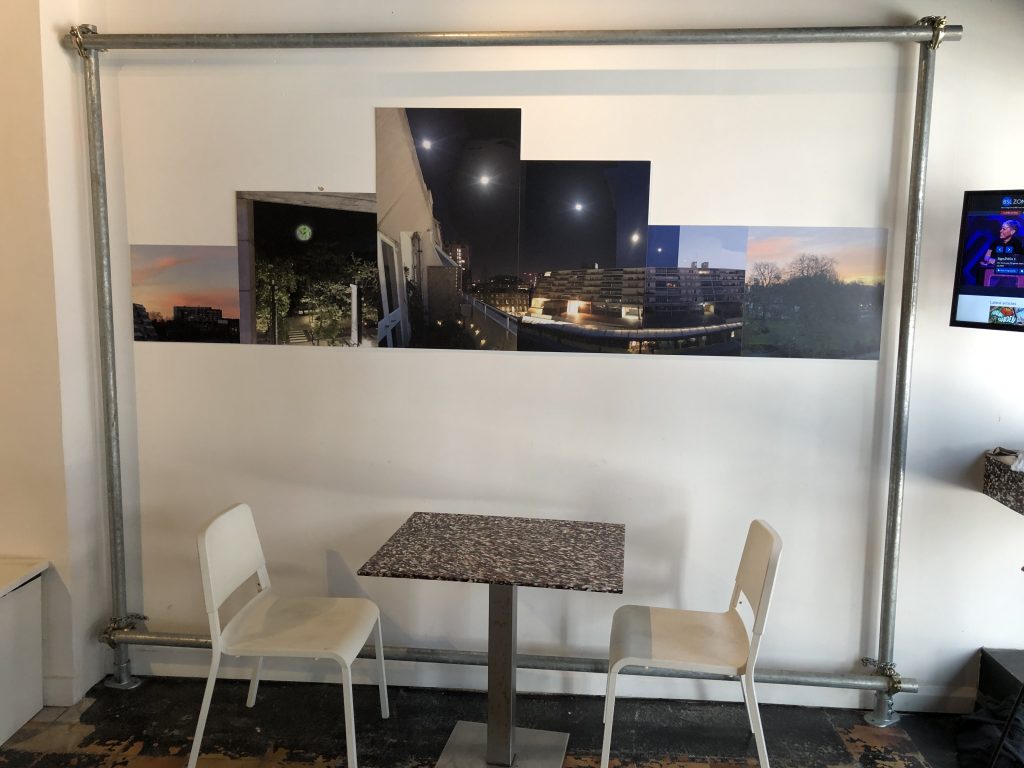 – Measurements of time – using the Lunar Calendar:
Showing the lunar phases which are such an intrinsic part of time-telling in the Islamic calendar. And explaining how the moon is a reflected light and the sun a burning lamp.

– The Split Moon:
Unfortunately, it wasnt possible to show one of my most important images: The Split Moon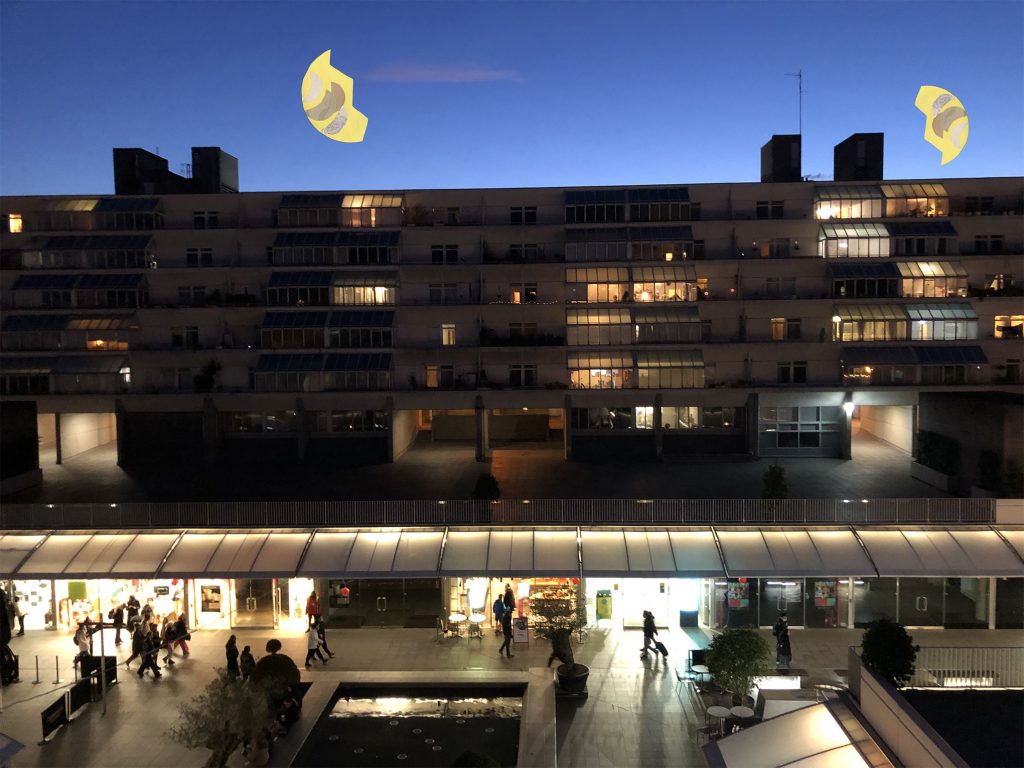 Night-time view.
Up above, the sky is a deep dark blue. On either side are two interlocking yellow zig zags, each filled with multiple silver grey crescents.
Below, there's a six storey block. You can almost see through the lit windows into family homes. Lower down, people stroll though a glowing shopping centre.
No one seems to have noticed that the moon has spilt in two.
Well, that's what I saw anyway!
The hour has come near and the moon has split in two Q54/1
The Sura called The Moon / al Qamar is so named for an incident when the Holy Prophet (peace and blessings be upon him) split the moon.
Of course I've never myself split the moon!
But the first time I saw (with my special eyes) the moon as if it was split, it felt like a great sign to continue with my idea – to show my images linked to verses from the Holy Quran.
A film showing the installation is coming soon – and I'll be ADDING other events and more details – so please look back!
If you want me to include you on my mailing list, to be warned when theres an event, then please email me: caroline.mawer@gmail.com