I want to be clear that my disabilities – like many other people's – are not static. And that I'm much more than my diagnoses.
See what I can and have created!
Look at what else I am!
But I also want to be clear about the uncertainties I live with.
Is this me?
This image started as a self-portrait photo/X-ray/collage entry to the annual Lancet photography competition.
Usually Lancet photography winners are journalistic images, looking at patients as "others".
I wanted to show the important topic of multi-morbidity, from the point of view of a patient.
After all, co-creation and the importance of self management are now – surely – key.
I might not have won the competition. But making the image was inspirational.
And after attending the MIX23 immersive storytelling conference, I was invited to submit to an UnConference: on Electronic Literature Organization Access Works (Jan 2024).
I want to make the my image move – like i did the Seven Sisters – shown stationary here: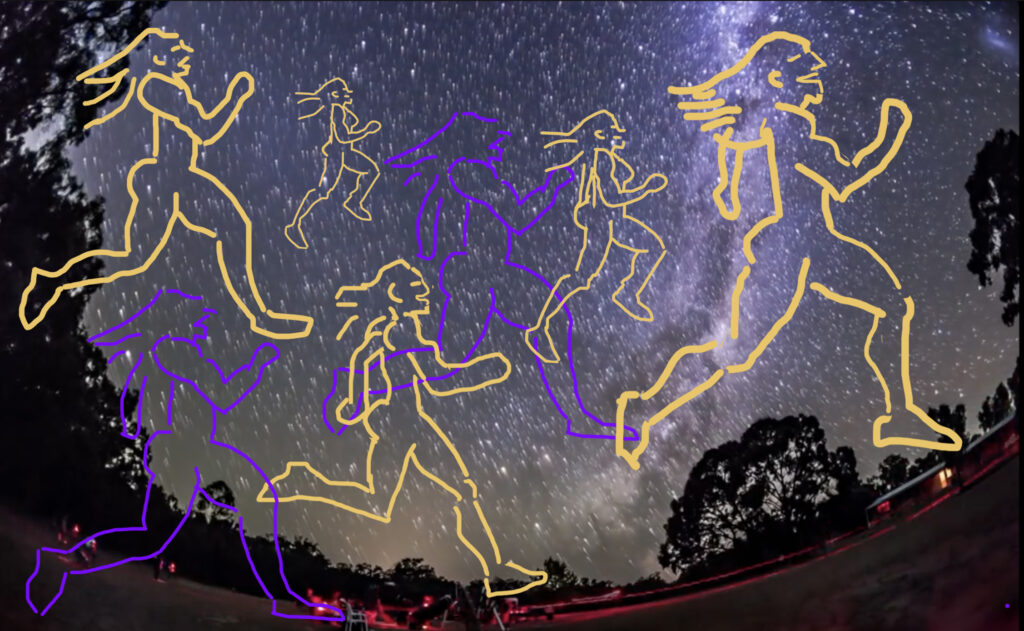 I used to be able to actually see stars. And in the Siberian Mountains, I have looked up and seen nine or more of the Seven Sisters – when only five are generally visible in the UK. The Sisters are moving at 05.35 in my Expedition Society/Lumen video here: https://www.youtube.com/watch?v=Wne7RFMCOGE&t=1303s
So now I want to do a past-history self-portrait, pulling together earlier images I already made.
Like what I make for an exhibition in Jakarta (below).
I'll be adding in lots of emphasis on access – access to looking (at the images), and access to life (for disabled people).
I'll also be adding in a future-self portrait.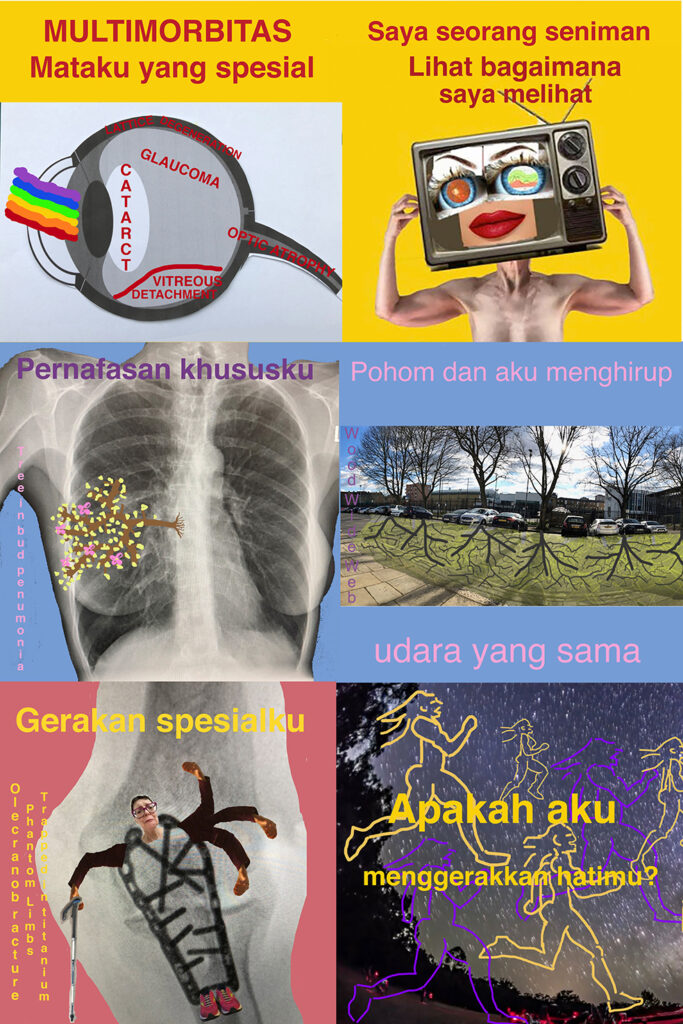 I'm starting from when I was almost-blind, and getting blinder every week, every month.
Here I am looking out of and into my eyes.
This is a medley of my medical eye-images, with some of the things I was (trying to) look at: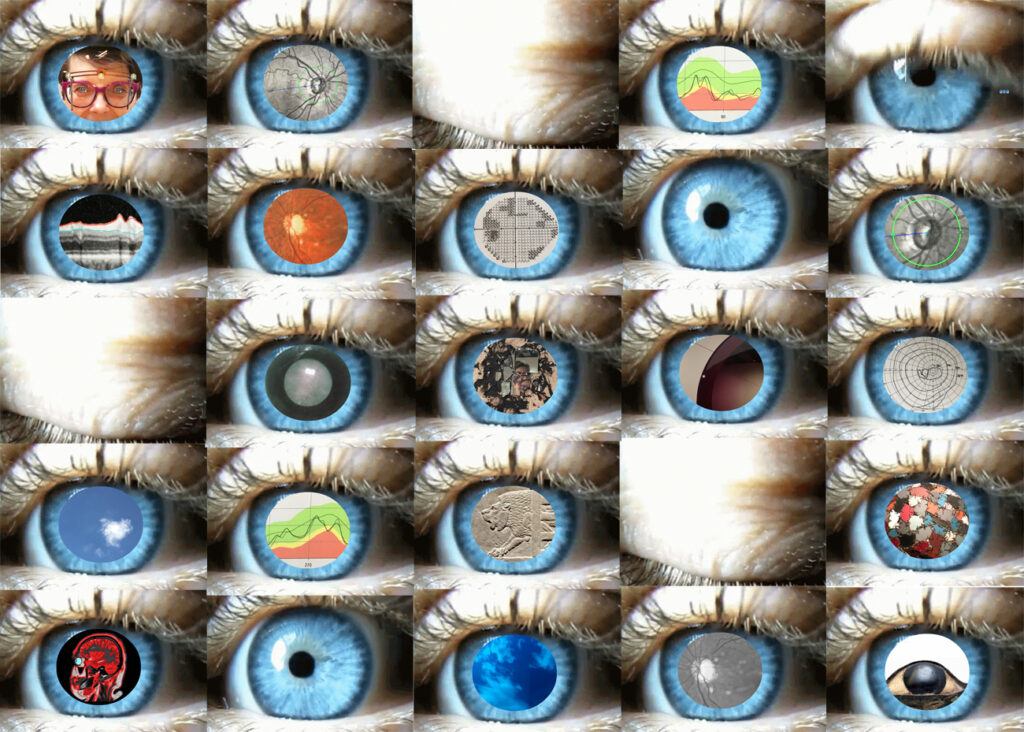 When I was still walking, but not as physically disabled as I am now, I set my eyes in my-body context.
These two female figures are both self portraits, showing my multiple morbidities.
My nakedness illustrates how vulnerable I can be.
I'm also showing that I am more than a set of diagnoses: I am a human being and a woman: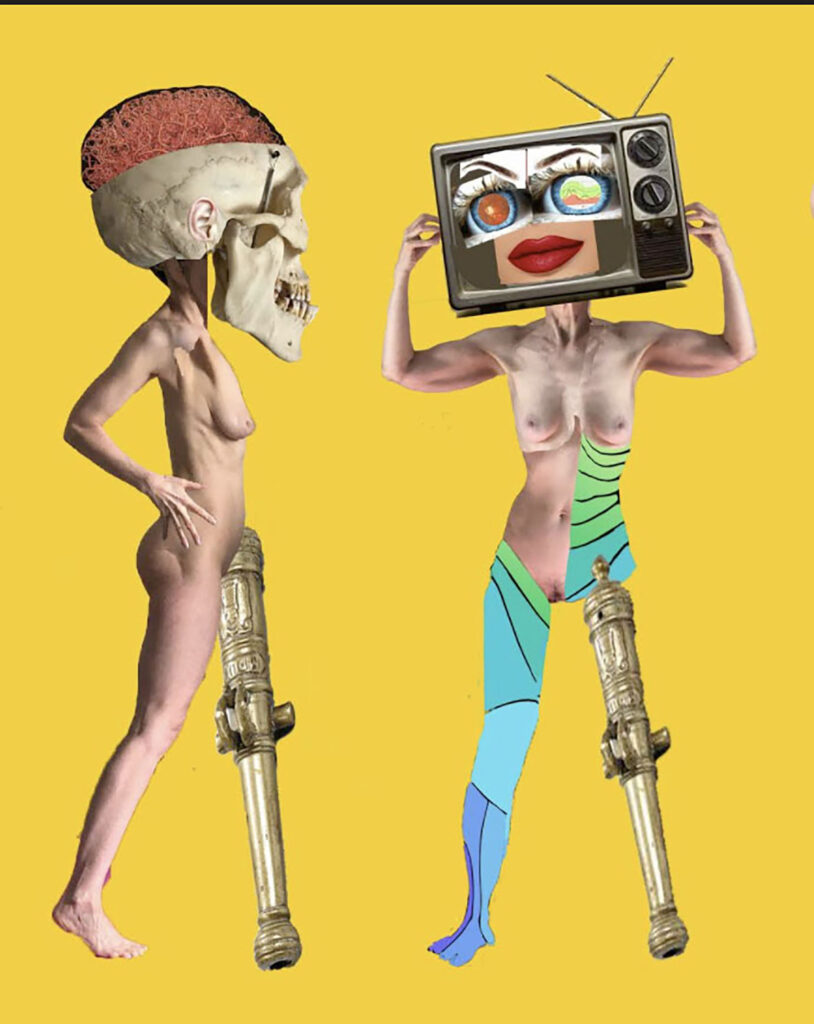 I used this as inspiration for my front-room shielding installation full of self portraits.
I'm lying on the sofa – all vulnerable.
And sitting imprisoned in Guantanamo-orange on an armchair: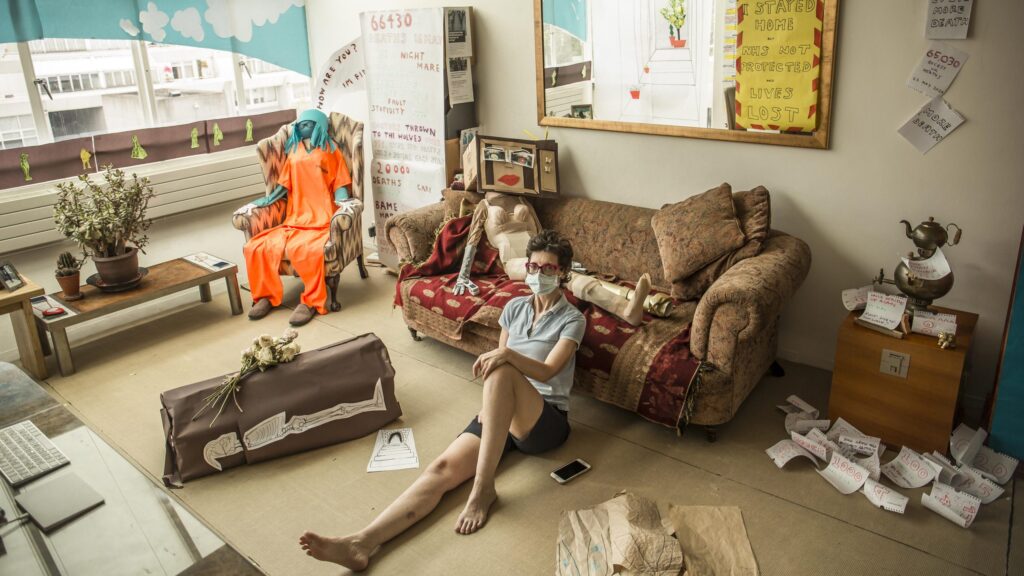 In the front of the room, I looked back to when I ran marathons.
The ribbons from some of my Marathon medals are almost a floral spray up in the top right hand corner
This collage showed my beauty and dynamism, at a time when both of those things felt truly lacking.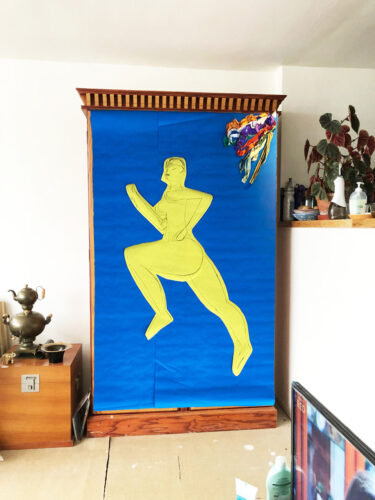 I cant decide yet if I'm going to include Swimming.
Swimming is – or used to be – a really big deal for me. I had swimmers on the floor in the entrance to my shielding installation. Those ones have gone to be exhibited in Seoul, Korea – I dont have images of them.
But heres some of my other swimmers, as included in my prize-winning Third Wave video: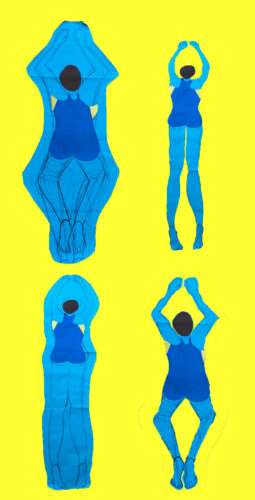 And in my first weave: